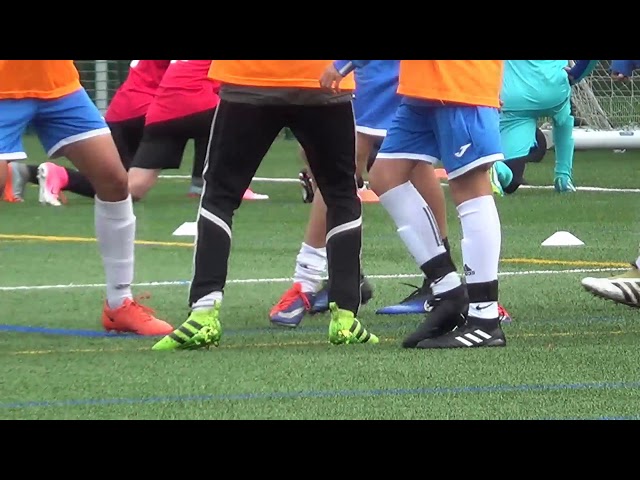 Sports Performance and Mental Health

Rapid Transformation Hypnotherapy focuses on helping athletes break through any old pattern cycles which are holding them back from performing to their peak potential and addresses the mental issues that can be caused in a sporting environment. Having been a gymnast for many years and a keen interest in other sports I understand the pressures, high expectations and frustrations we put on ourselves to achieve and be successful. I also understand the limiting beliefs that stopped me from achieving my goals to the best of my ability. From my own experience and other skills I have developed over the years, my work with athletes will maximise upon strengths to create positive, focused and decisive mind sets, let go of limiting beliefs, which generate confidence and consistency and help to overcome anxiety and depression connected within the sports environment.
Changing the way the individual uses their mind when they approach their sport will naturally improve their performance. So many athletes at the top of their game visualise themselves performing and the techniques I apply will literally transform your training and sports performance. These techniques have been available to athletes at the top of their game and now you have the opportunity to achieve the same amazing success and by working with me you can:
• Enhance sports performance for teams and individuals
• Build confidence, self-belief
• Eliminate negative thought patterns
• Overcome fears and limiting beliefs
• Aid in quicker recovery for injuries
Overcome anxiety and depression from sport related situations
Rapid Transformation Hypnotherapy for sports injury can aid in quicker recovery when working alongside the physical rehabilitation. Research is continuing to find that by using very specific techniques and mental skills the healing process in significantly increased and when using RTT
I work with athletes from any sport to promote and assist the healing of injuries using hypnosis and command therapy.
Often with sports injuries emotions can often delay the recovery and by using these techniques I help the athlete to replace negative emotions with more positive feelings by tapping into the minds connection and incredible ability for self healing.
Did you know studies have shown that when it comes to competition 90% of the outcome is based on the mental conditioning! Why? You have already trained your body through training so when it comes to competing your body already knows what to do and as in so many coaching training sessions when you see teams and individuals come to matches or to compete there are times when the same person or team does not show up and this is where the mental performance kicks in. RTT can show you how to train smarter not harder and get the most out of the most powerful computer in the world – your mind! Just like hiring a staff of personal trainers to condition the body, someone who understands the potential of the mind will help to bring out the absolute best in athletes as the mind plays a vital role in how successful an athlete will ultimately become.
'I want to let you know that what you did with my daughter is already working 😊😊. She had her race yesterday and although she didn't get the place she needed to carry on, her attitude was so much better than it has been for a long time. Normally when she's not doing well she gets worse and pretty much gives up in the race but this time she carried on and even over took people and to top it off when she finished she didn't cry, she gave me a big hug and was happy with what she had just done.
I feel that if she carries on with this attitude she can only get better 😊'
Click Here to Add a Title
Click this text to start editing. This block is great for showcasing a particular feature or aspect of your business. It could be a signature product, an image of your entire staff, an image or your physical location, etc. Double click the image to customize it.
/